Nagasaki RJFU for FSX and P3D
-Supporting FSX SP2 and P3D V2.5
-Realistic modeling based on a field survey(March-May. 2014)
-Include Omura AB (JMSDF airbase RJDU=Old Nagasaki Airport)
-Include HuisTenBosch (Amusement Park in Sasebo)
-Include Isahaya Water Gate
-Custom landclass and 6 seasons photo ground textures
-10m mesh arround airport
-Custom Animated Jetway
-Seasonal Cherry trees (Sakura) effect [FSX ver. only]
-Static Heli squadron in Omura AB
-High resolution textures
-Night Textures and lights
-Countermeasure for Frame rates
*This product is incompatible in DX10 preview mode.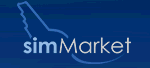 ---